The 1925 Club represents the 95-year history of rowing at San Diego State University, and the H Del Beekley Rowing Foundation is committed to keeping Aztec Rowing strong!
Crew is a huge part of our lives. Our memories of the team define our college experience. The sport shaped us into who we are today. Many of the friendships made on the team are still strong.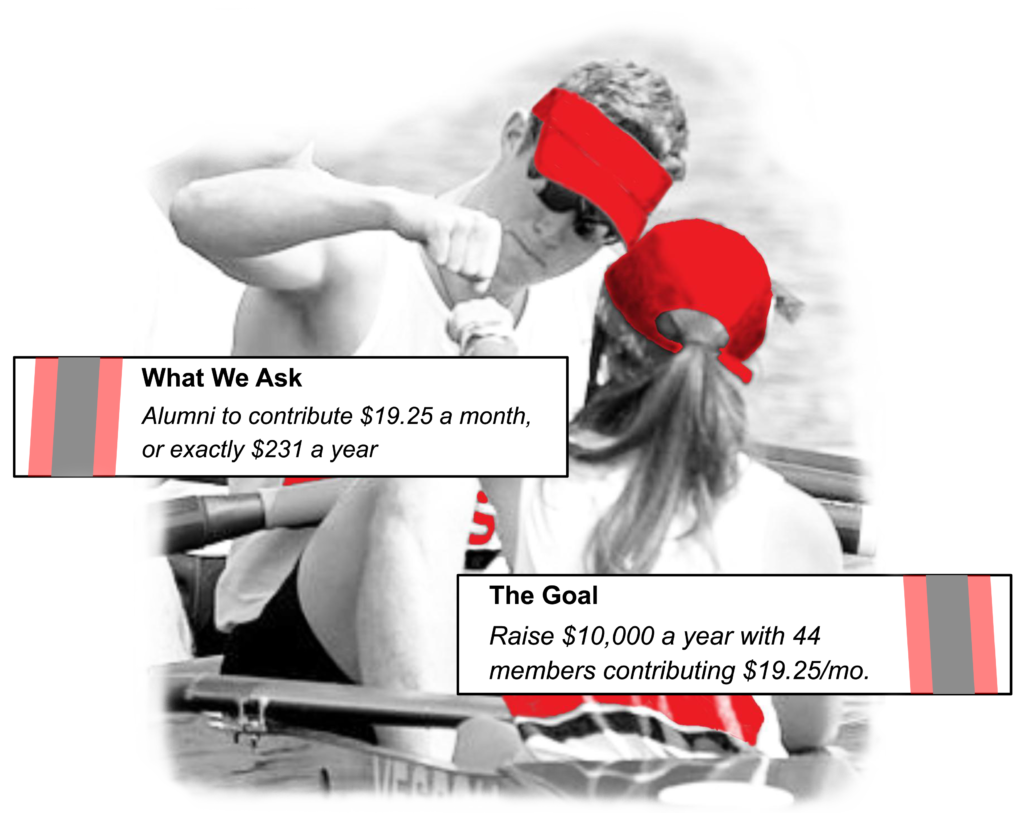 The team continues to bring that experience to its athletes, and we work to keep those traditions thriving. Help keep this dream going!
With our initial goal of 44 members, the 1925 Club will furnish $10,000 a year to maintain our fleet. Oars, seats, and repairs will be paid for to keep our crews well-equipped.
To join the club, click the button below to visit our donation page, then select the "Recurring donation" option and $19.25 processed Monthly as your gift amount to setup your automatic monthly donation.