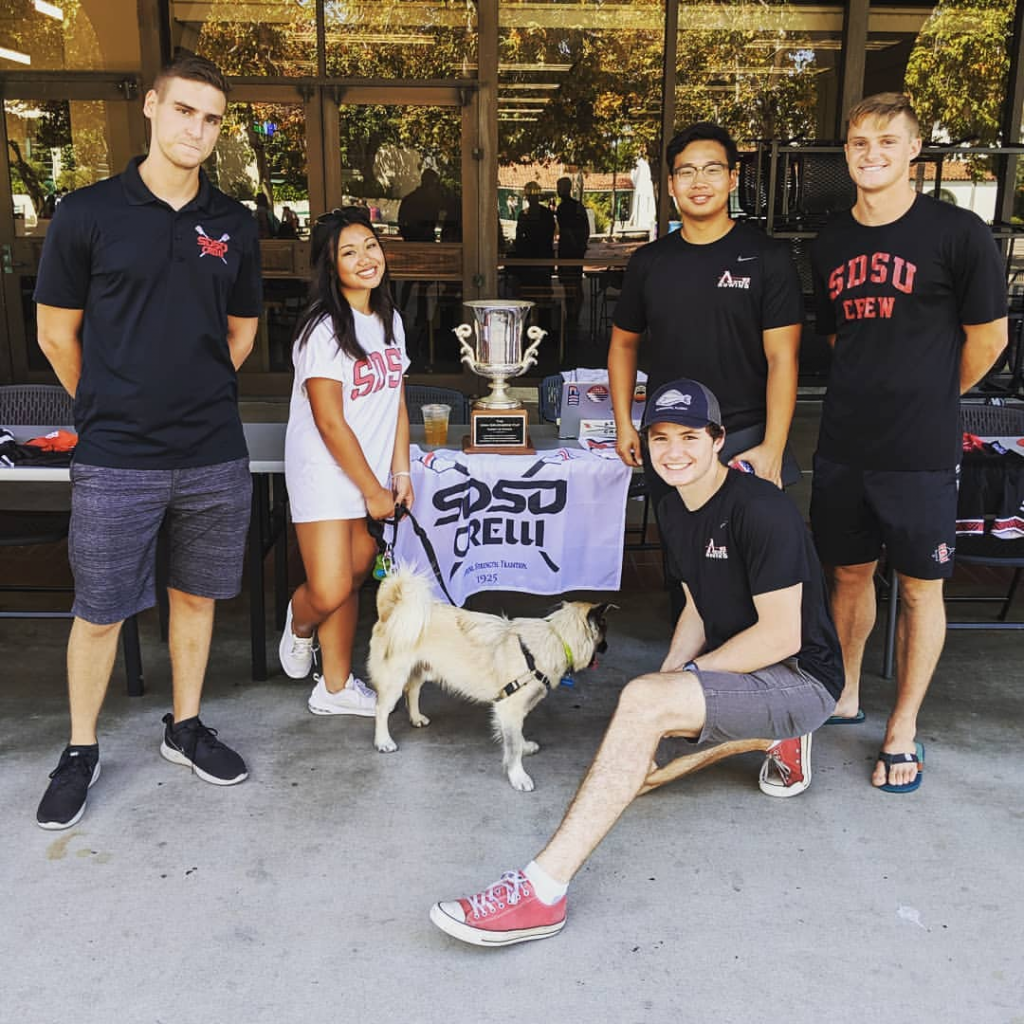 Coaching Change
We regretfully announce that head coach Julia Gamache has decided to leave the program to become the head coach of LMU Men's rowing. Julia began coaching novice at SDSU in 2013, and has been a mainstay of the program ever since. In her six years with the team she showed tremendous dedication and leadership. The board wishes her all the best in her endeavors.
Following this transition, Novice coach Craig Doan has stepped up to lead the team this year as Head Coach.
Craig joined the team as an assistant coach in 2016, stepping in to help coach both the novice and varsity squads. He holds both a Bachelors degree in Biochemistry and a Masters in Exercise Physiology from Kansas State. 

A Kansas native with seven years of experience as head coach of the Kansas State Men's Rowing Team, Craig has already made an impression on the program. Craig played a key role coaching the novice squads in back-to-back Crew Classic grand final appearances in 2018 and 2019.
The board welcomes Craig to this role and looks forward to working with him this year.
Team Update
The team continues to move forward. Coach Craig recruited 32 novice rowers this fall, and the coach and officers are continuing to push for a strong novice class. The team highly encourages alumni to attend a practice to meet Craig, and share stories of their time on the team. If interested in attending a practice, please contact the head coach at cdoanrun@gmail.com
The search for a new assistant coach is well under way. If you know any qualified coaches who can make an impact, don't hesitate to reach out to coach Craig.

H. Del Beekley Foundation Update
Last year, the foundation prioritized the purchase of a 8+ racing shell. Following close discussions with the coaching staff, who explored many options, the board voted to purchase a 2017 Pocock 8+. The team was incredibly grateful for the new equipment, which has complemented their fleet well. A tremendous thank you goes out to all the contributors for this shell. The board will continue to raise funds to support the team in all their endeavors! With alumni support, this team can continue to flourish.

Alumi Row – Saturday November 2nd @ 6:30 AM
Come get on the water with this year's team and relive the challenge and camaraderie of Aztec crew during our annual Fall Alumni row. Last year we had two full 8's of alumni come out for a mixed row with the team, and they still had some swing left in them.
Submit your 5K erg scores by – just kidding.
Join us for a comfortable row and revive old memories with another beautiful morning on Mission Bay. Reach out to info@beekleyrowing.org to reserve a seat.

Aztec Football Tailgate – Friday November 15th @6:30pm
Join fellow Alumni and team members for our homecoming tailgate as SDSU takes on Fresno State at 6:30pm. We have been busy preparing for this year, as over 50 alumni, friends, and family joined us last year for some BBQ and cornhole before the game.
Meet as over at H3 at 5pm! We'll have hot dogs, burgers, and some pulled pork as well as the SDSU Men's Crew history books to peruse.
Tickets to the game can be purchased here
Need a new Aztec Crew Shirt?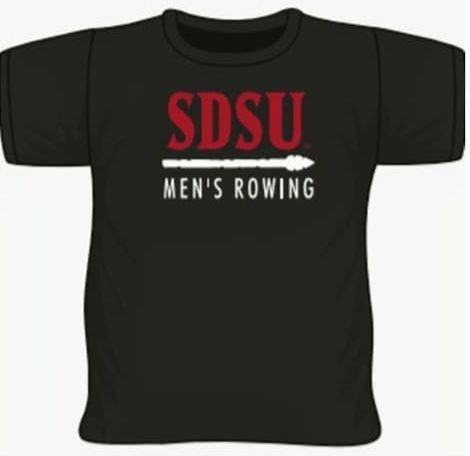 The team is getting ready to make their order for this years Fall Racing/Trading shirts and wants to extend the opportunity to purchase to our alumni. The shirts will cost $25 ($30 shipped anywhere in the US) and are black, short-sleeve performance tee's from Badger.

If you're interested, head over to the pre-order form and place your order before pre-sales end on October 15th. Payment will be accepted via Venmo or good old fashioned check, and all sales will additionally help offset the cost of outfitting the team with this years shirts.
Upcoming Events
A boat cannot move fast without many oars working in concert to build momentum. Likewise, the purchase of the Pocock 8+ this year could not have been possible without the support of donations from alumni across all years. Consider doing your part to help make the foundation successful by contributing monthly via our new online donation system.