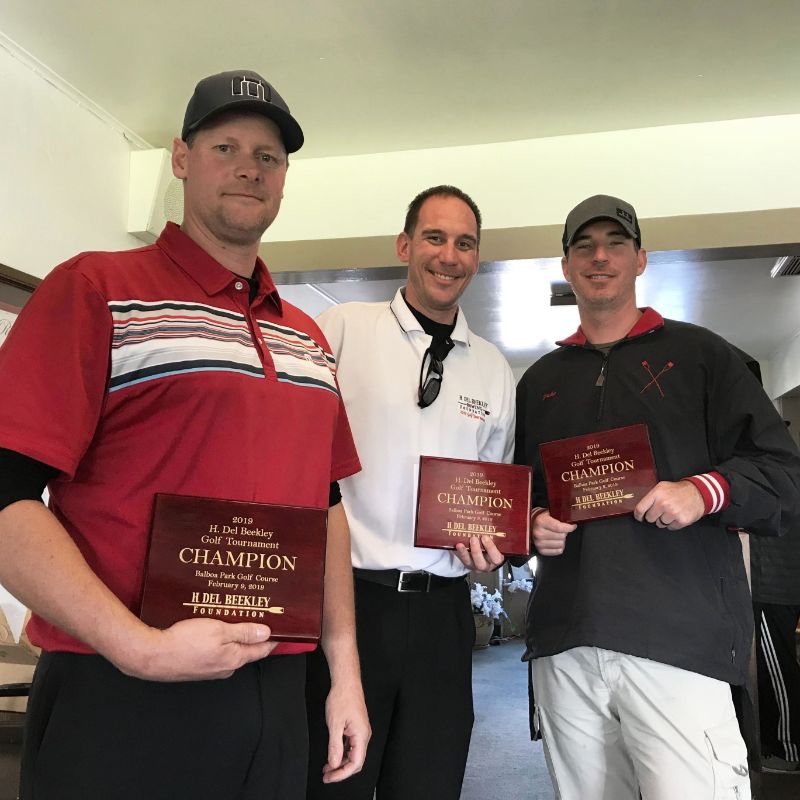 Thank you to all who attended and supported the golf tournament on February 9th at the iconic Balboa Park Golf Course. We had 28 players from a variety of eras participate, including 9 former team captains! The team of Geoff Canfield (97-00), Jake Wittler (99-02), and Matt Pawlak (01-04) won the scramble, while Mike Buckel (11-14) won both the longest drive and closest to the pin competitions.
Crew Classic 2019
Crew Classic is April 6-7 this year and is rapidly approaching, with exciting racing to watch and fun events to attend all throughout the weekend. The team will be hosting the annual Crew Classic Banquet dinner Friday, April 5 starting at 5pm at the Parma Payne Goodall Alumni Center on campus. Event details and registration are at the following link: https://www.evite.com/event/02F6A5V2UHUVEMP26EPJHETLQVUUHA/rsvpAfter watching the weekend racing, stop by the SDSU tent at the racecourse Sunday for our traditional BBQ featuring some delicious carne asada followed by the annual meeting of the Foundation.
 
Boat Fund Update
We appreciate everyone that has already donated to help support the team and build towards the future, and are in the final 250m sprint for the boat fund as we hope to bring a new racing shell into the boathouse within the next few months. We've already raised over $20,000 towards our goal, so please take the opportunity to make a donation today to help us close the gap on our last $11,000!

Aztecs Spring Race Schedule
February 16th – Parker Cup – Newport Beach
March 3rd – Gruenberg Cup – Port of LA (USC boathouse)
March 16th – Newport Regatta – Newport
April 6th & 7th – San Diego Crew Classic – Mission Bay

Purchase tickets in advance here

April 27th-28th – WIRA – Sacramento
 Future Beekley Foundation Events
April 5 2019 – Crew Classic Banquet
April 6-7 2019 – San Diego Crew Classic / Annual Meeting
May 4 2019 (Tentative) – Spring Alumni Row