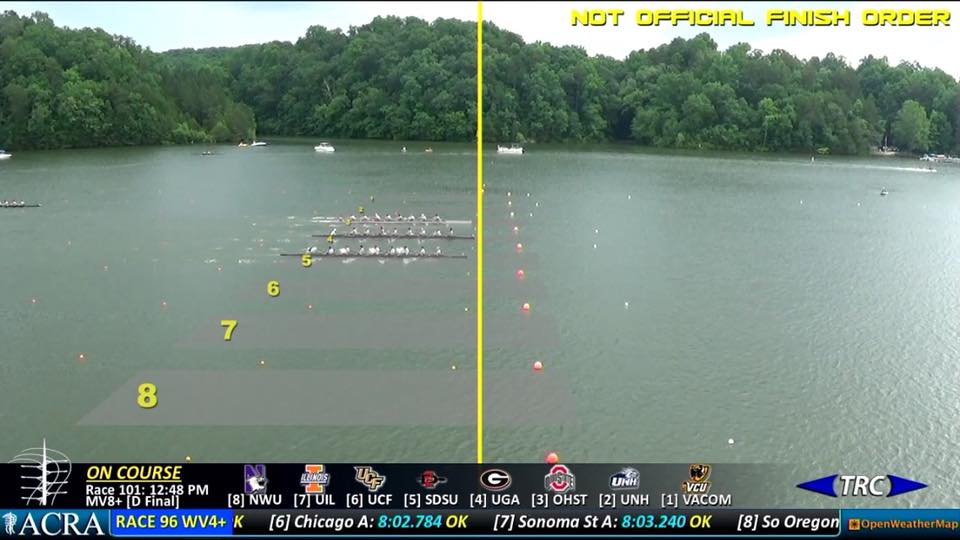 Aztecs Represent SDSU In Georgia
The Aztecs travelled to Georgia for the ACRA championships May 26-27 with the Varsity 8 and the Novice 8. The Varsity 8 finished with a time of 6:00.7 and the Novice 8 finishing with a time of 6:23.4 in their time trials. The highlight of the weekend was the photo finish in the Varsity 8s final. With 100m to go, the Aztecs made a move and took second place, .1 seconds off Georgia and .05 seconds ahead of Ohio State. With an exciting finish to the year, the varsity team looks to continue to take steps forward and build up the program with a very strong and hungry novice class coming up through the ranks. Read the end of year summary here . Additionally, the team recently held elections to elect team officers for the 2018-2019 season. We are pleased to announce Jack Neuhaus, Logan Gonsalves, Tristan Whitaker, and Bret Birney are the new team officers. We look forward to working with them all next season.
Join us at the Padres game, it will be a hit!
How would you like to spend a San Diego summer night catching a game at Petco Park? Last summer we organized the first Padres night and it was a big success! You will have the opportunity to socialize with both alumni and current team members, and hopefully watch the Padres get a W. The game is on July 14th at 7:10pm vs. the Chicago Cubs. Tickets are $29.50 each. We'll meet for pre-game food and drinks across the street at Basic Pizza starting at 5:00pm. RSVP by July 7th by emailing info@beekleyrowing.org.
New Boat Fund Push
Now that the offseason has hit, there is more time to focus on the 10th Anniversary boat fund. The Foundation has raised more than ⅓ of the $35,000 needed to update the boathouse with an updated rowing shell. Replacing equipment is an ongoing ordeal, and keeping the boathouse fresh with new and gently used equipment ensures the current and future success of the team. You can make donations to the boat fund at any time on the Donate section of our website.
Alumni Row and Tailgate Coming back this Fall
Pencil Saturday October 20th into your calendars! That is the date of the SDSU homecoming football game. Last year's homecoming game day activities included an alumni row in the morning, followed by a tailgate and watching the Aztecs at SDCCU Stadium. This event was a big success and we anticipate another great alumni row and tailgate this year.
We hope to see you at the Padres game
Go Aztecs!