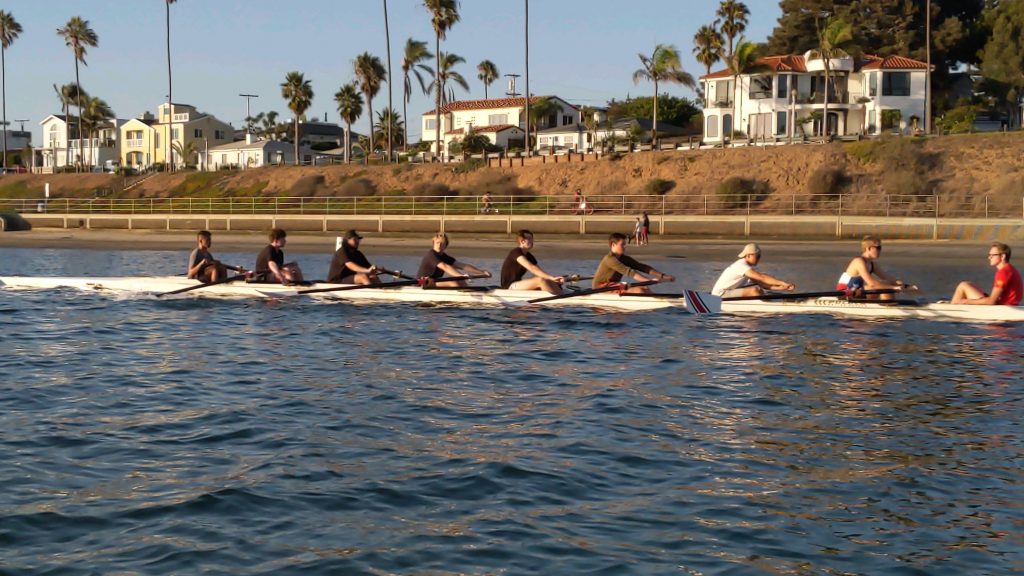 2021 Fall Season Recruiting
As the holiday season approaches, we find ourselves at a new beginning, with a season full of potential for your Aztec Crew. Coach Craig and the team hit the ground running and recruited hard. Despite all the challenges with COVID and a limited number of varsity athletes, the team drew an impressive amount of interest in the the team and holds a current novice squad of 26 rowers and 3 coxswains – including 6 rowers & 2 coxswains with prior rowing experience.
The influx of experienced rowers over the previous few recruiting classes has allowed the team to accelerate the learning curve of the novice walk-on's and we're excited to see that play out in the upcoming competitions. While still continuing to recruit on-campus, the return has been the best we've seen in recent years. It's no secret that all teams, regardless of location, club level, or sport, saw their numbers dwindle over the past season. A big recruiting boom this year could lead the team to an accelerated rebuild and hopefully some hardware in not-too-distant future regattas.
Open Assistant Coach Position
An opening still remains for an Assistant Coach who will work closely with the Head Coach Craig Doan while focusing primarily on the freshman/novice squad.
This is a part time position with pay between $12,000-$15,000 DOE, paid hourly over 9 months (September – May) plus the potential for summer coaching opportunities, if needed.
Candidates should have four or more years of rowing experience with coaching and/or leadership experience. Recruiting and retention of freshman/novice student-athletes is a primary responsibility of the assistant coaching position and experience and demeanor toward this aspect will carry heavy consideration. If you or anyone you know may be interested, please reach out to Craig at cdoan@sdsu.edu.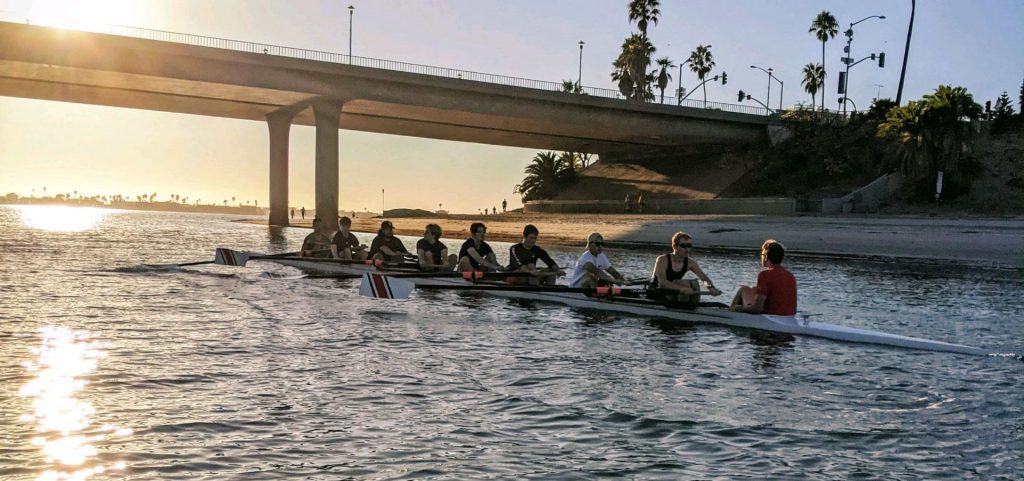 Fall Classic: Alumni Row & Boat Dedication
his year the weekend of Fall Classic brings two events that we'd love to see a whole bunch of alumni participate in. The first is the Fall Alumni Row on Nov. 13. We'll be mixing up boats with Varsity, the new Novice Squad, and Alumni to help the team get fired up for Fall Classic. The second is the Fall Classic Regatta on Nov. 14 where the team will be racing throughout the day. After the races we will be hosting the first boat dedication for the team in years! We're still firming up the details and will be following up in the next few weeks, but we hope you can attend one or both of the events.
If you're interested in attending, please reach out to info@beekleyrowing.org.
SDSU Crew Alumni Survey
We cannot emphasize enough how much we value and appreciate the feedback from our vast array of alumni. Comments and concerns are deeply considered and used to help guide future decision making and financial planning. So far, we have received nearly 100 responses, and are eager to make that number larger.
If you have not had the chance to make your voice heard, please take a few minutes to fill out this year's alumni survey, which can be found here: Take the Survey
Alumni Events
| | |
| --- | --- |
| Date | Event |
| November 13, 2021 | Fall Alumni Row |
| November 14, 2021 | Boat Christening |
| February 12, 2022 | (TBD) Golf Tournament |
| March 25, 2022 | (TBD) Crew Classic Banquet |
| March 27, 2022 | H. Del Beekley Annual Meeting |
Team Racing Schedule
| | | |
| --- | --- | --- |
| Date | Event | Location |
| October 9, 2021 | Row for the Cure | Mission Bay, San Diego CA |
| November 14, 2021 | San Diego Fall Classic | Mission Bay, San Diego CA |
| November 21, 2021 | Head of the Harbor | TBD |
| February 19, 2022 | Gruenberg Cup | TBD |
| March 5, 2022 | Cal Challenge Cup | Newport Harbor, Newport CA |
| March 12, 2022 | Newport Regatta | Newport Harbor, Newport CA |
| March 26-27, 2022 | San Diego Crew Classic | Mission Bay, San Diego CA |
| March 30-April 1, 2022 | WIRA Regional Championships | Sacramento, CA |