In 1960, Del Beekley led the effort to restart the rowing program at San Diego State. Back then, the team would row out of the 1891 Rowing Club at the foot of 5th Avenue, San Diego Bay. I showed up for the first meeting in a coat-&-tie. Del got me on a rowing machine then told me to report for practice the next week.
If I remember correctly, we worked out six times a week – 5 regular practices and a Saturday morning endurance run to the salt pile in Chula Vista. Every so often we would row west and dodge the Coronado ferry boats. We gained a lot of experience in rough waters. The Navy guys quickly learned if they cut across our bow the wake would swamp us, and seemed to enjoy attempting to do so. Most workouts were late afternoons and ended with dark waters, silhouettes, cold and wet. The winner of the final sprint of the practice got first dibs for the only warm-water showers available – that kept us motivated.
Most races I stroked the JV (lightweight) boat. However, Coach put me in the number-2 seat in the Varsity boat often enough that I lettered (Crew was a Varsity sport back then). I really enjoyed the combination of physics and zen that is rowing.
I was raised in Pacific Beach and called San Diego home through college, but I moved around a lot after graduation. I spent five years in the Air Force, two years in graduate school at Stanford, two years in New York, and finally two years in San Francisco before coming back to San Diego. I am now happily retired.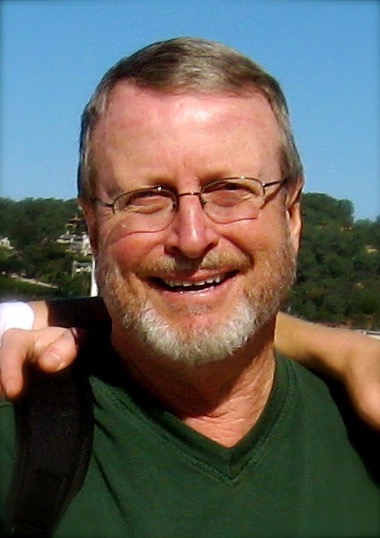 I love and enjoy my kids and grandkids. I have been heading out to the Sierras every summer for the last twenty-plus years with a great bunch of guys. There is a sense of teamwork involved with camping that is not unlike the special teamwork of rowing.
Crew has a very special place in my heart!