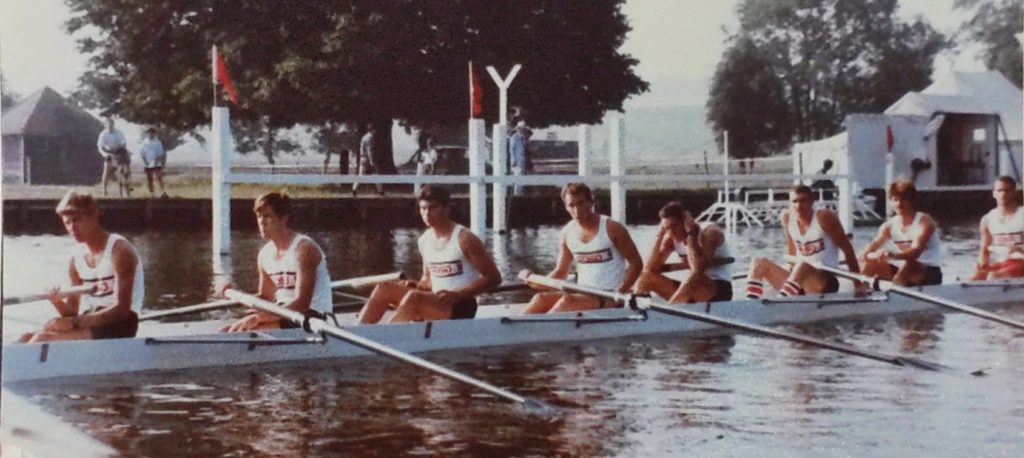 After digging up this picture from the archives, we reached out to have our alumni identify it, and they didn't disappoint! We received several responses that identified the boat as the 1984-85 Lightweight crew that had a 33-3 record that year and had the opportunity to represent the program at the Royal Henley Regatta in 1985. The boat included the following athletes from bow to stern: Brian Hughes, Ken Krueger, Tom Hartley, Josh Gruenberg, Mark Bassett, Wes Powell, Toby Shipley, George Oliver, Janice "JJ" Jinguji. We'll work on getting a more detailed account of the year and the boat in a future article.
Alumni Survey
Be on the lookout for an upcoming survey from the H Del Beekley Foundation. In an effort to always implement the thoughts and opinions of our entire alumni base, we will be sending out an alumni survey in the coming weeks. The survey will be sent via email and posted on relevant social media handles. You may also request a survey directly by emailing info@beekleyrowing.org.
Fall Involvement
In person events are nearly back! After a year of dealing with unprecedented turbulence, the world begins to exhale. Coach Craig Doan has navigated the team with dignity and grace, and we as an alumni group are soon able to support him and the current rowers & coxswains through in-person events.
Both Coach Craig and the Foundation Board agree that alumni involvement and support will be critical in building post-pandemic momentum for the program. More detailed announcements will follow, but be prepared for at least one alumni row as well as other alumni involvement opportunities in 2021.
Where Are They Now – Dennis "Denny" Coates – SDSU 1961-1962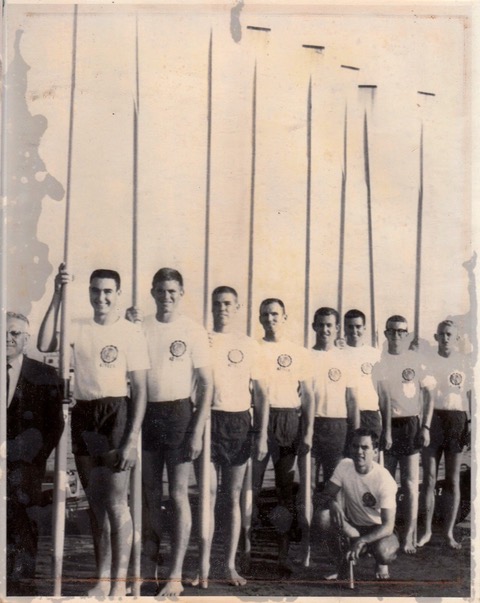 In 1960, Del Beekley led the effort to restart the rowing program at San Diego State. Back then, the team would row out of the 1891 Rowing Club at the foot of 5th Avenue, San Diego Bay. I showed up for the first meeting in a coat-&-tie. Del got me on a rowing machine then told me to report for practice the next week.
Read his and others' full stories in the "Where are they now" section of the H. Del Beekley Foundation website.
1925 Campaign Update
The 1925 Campaign continues to grow, adding 3 new active members donating monthly, which is a good start towards our goal of getting 40 alumni signed up this year. Ingrained in the culture of the Aztec alumni is the desire to give back to the team that taught it so much, and brought so much value to the lives of its members. To learn more about the goals of the Campaign, or to become a member of the 1925 Club, please visit https://beekleyrowing.org/1925-club/