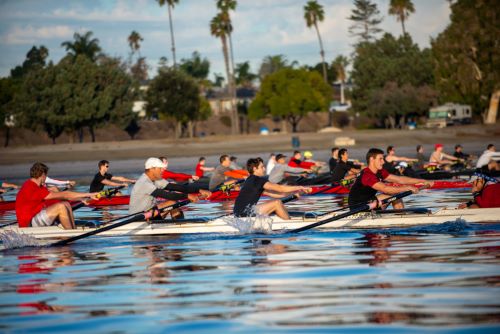 Current Team Status
The team continues to persevere and maintain camaraderie throughout the pandemic. Coach Craig has met with the team regularly via zoom as they continue to train independently. While San Diego County has continued to ease COVID restrictions, the university has committed to strict testing protocols to ensure athlete safety. With only a few weeks left in the semester and mandatory quarantine periods, it is unlikely the team will row together as a full squad this spring.
With that in mind, the team is looking ahead to next season. They are in talks with SDRC to be able to get into shells over the summer, and plan to hold digital events to continue training and stay in touch.
A typical year would bring alumni rows, golf tournaments, tailgates, and Padre games. This past Sunday marked the first ever alumni zoom call; allowing alumni to meet the team virtually and talk about how rowing impacted them through college into their careers. The foundation would like to recognize Mike Buckel, Cameron Elliott, and Steve Lewis for taking the time to speak with the team.
We anticipate holding similar events in the future to allow alumni to connect with the team and discuss their experiences. If you're interested in speaking with the team via zoom or at an upcoming recruiting event, we'd love to hear from you. Reach out to us directly at info@beekleyrowing.org to get involved.
H Del Beekley Annual Meeting Recap
The H Del Beekley Foundation held its annual meeting last month, once again being restricted to a virtual gathering. There were many shifts within the organization of leadership this year. The Foundation will see a new name at President, VP, Secretary, as well as one At-Large member.
2021-2022 H. Del Beekley Board Members
President – Andy Olson
Vice President – Brandt Watson
Treasurer – Steve Lewis
Secretary – Kameron Kennington
At large board member – Melissa Gogin
At large board member – Vacant
Team President – Shane Wilson
There is currently a vacancy in one of the At-Large member positions. If you are interested in helping guide decisions for the foundation, please reach out to any of the current members, or to info@beekleyrowing.org. The At-Large role serves as an advisor and advocate to the broader alumni base. He or she is invited to attend all Board meetings, and can assist in various Board initiatives including future event planning.
Where are they now – Levi Imbuzan (2012-2017)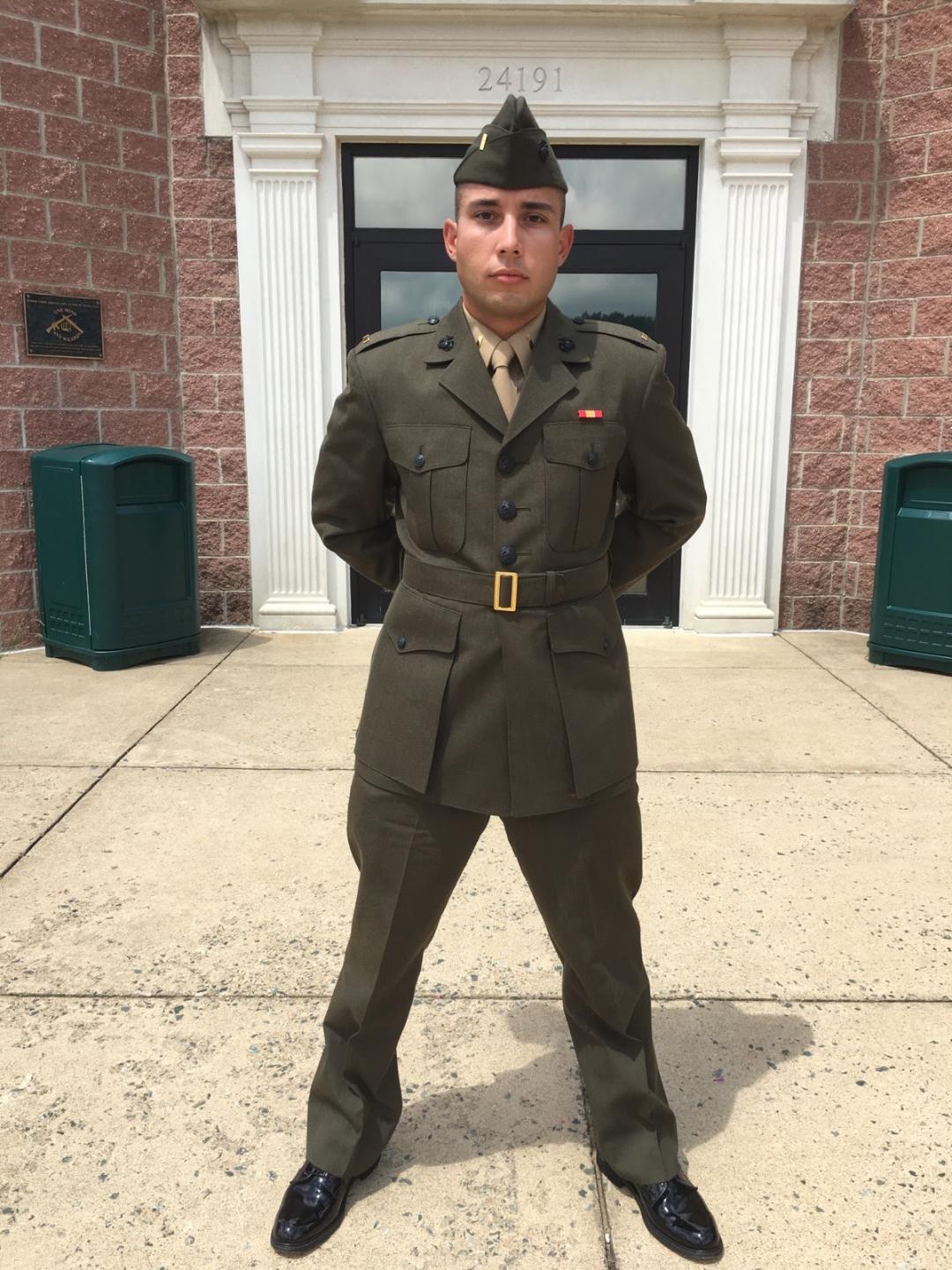 Born in Romania, Levi immigrated with his parents to the United States in 1998. His heart was set on joining the Marine Corps since he was 12 years old, but his dreams were dashed when his parents refused to sign the paperwork to allow him to join at 17. Not yet possessing the cognitive abilities to decide to wait one year, Levi set himself to taking the ACT and SAT, and applying for any and all colleges in the last month applications were open. His acceptance to SDSU led him to our program and the career he has created for himself.
Read his and others' full stories in the "Where are they now" section of the H. Del Beekley Foundation website.
1925 Campaign Update
The 1925 Campaign continues to grow with 11 active members donating monthly, which is a good start towards our goal of getting 40 alumni signed up this year. Ingrained in the culture of the Aztec alumni is the desire to give back to the team that taught it so much, and brought so much value to the lives of its members. To learn more about the goals of the Campaign, or to become a member of the 1925 Club, please visit https://beekleyrowing.org/1925-club/