We wanted to take a moment to congratulate current board president Bernard Aparicio on his showing at U.S. trials last month in Sarasota.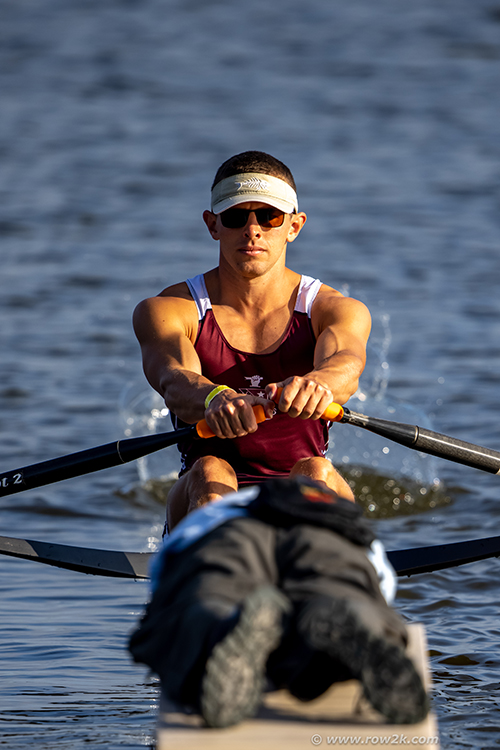 Bernie has been training for a spot on the U.S. lightweight olympic national team since 2019, rowing with the Vesper high performance team in Philadelphia. After missing the Vesper selection for the lightweight mens 2x, Bernie decided to enter into the open weight 1x trials to race against 24 of the fastest single scullers in the United States vying for a lane in Tokyo.
Despite having only a few weeks to train in the single leading up to the event, Bernie placed 9th overall in what is the most competitive race in the United States. As former Aztecs rowers we can't help but be equal parts nostalgic and proud of what Bernie has accomplished to date.
From all of us at the foundation and Aztecs everywhere – Congratulations Bernie!
See the full results of the olympic trials here.
Garrett Klugh
With Tokyo fast approaching, we wanted to take a moment to highlight to story of Aztec and Olympian Garrett Klugh, who rowed at SDSU from 1992 – 1997 and competed in the straight four during the 2004 Olympic games in Athens among many accomplishments during his rowing career.
To this day, Garrett has remained involved with the team, speaking to the athletes about his experience and inspiring Aztecs to consider rowing at the highest level. Check out his recent interview below on the Athlete to Entrepreneur podcast and to hear his full story including his experience rowing at SDSU.
Episode Description:
"When 9 year old Garrett saw the Olympic torch run by his house in 1984 he decided he'd be in the Olympics. The rest of his story is simply awe inspiring. If you like grit, persistence, twists/turns, romance but no-violence, all told by a master story teller."
2021 brings a renewed hope, and unprecedented challenges for the future of the team and the Beekley foundation. Consider doing your part to help make the foundation successful by contributing monthly via our online donation system.