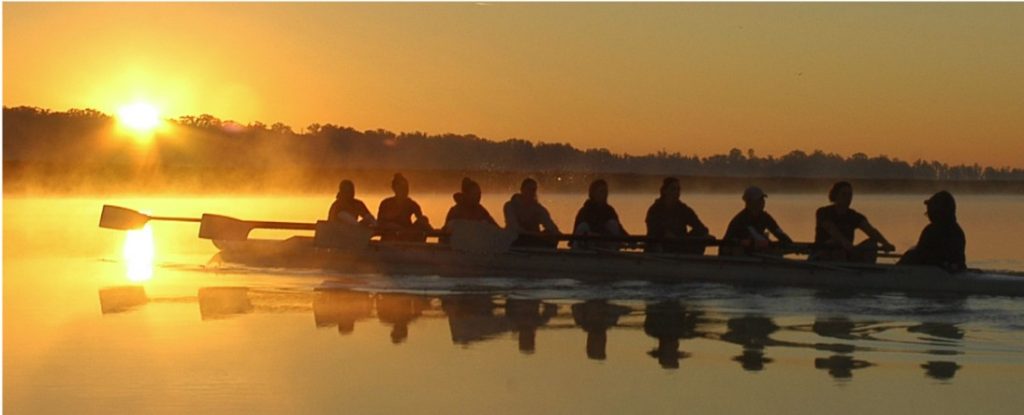 Alumi Row – Saturday November 13th @ 7 AM
Come get on the water with this year's team and relive the challenge and camaraderie of Aztec crew during our annual Fall Alumni row. After COVID blocked this activity last year, we're more than excited to be able to host this event for the first time in 2 years! This year, more than ever, we're hoping to have a big group of our alumni come out to show the new crop of Aztec Oarsmen what this program means to them.
Please make a plan to join us for a comfortable row and revive old memories with another beautiful morning on Mission Bay. After the row we'll have some coffee and muffins available, so plan to hang around and converse with the team and other alumni.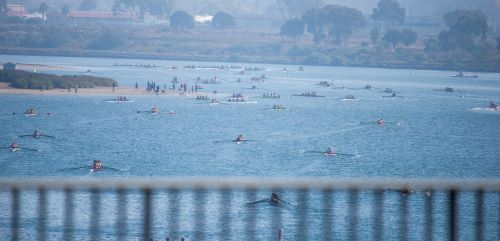 Fall Classic and Boat Christening – Sunday November 14th
This year Crown Point shores on Mission Bay will once again be playing host to the San Diego Fall Classic on Sunday November 14th. This has always been the biggest Fall event held on Mission Bay and will be the first regatta for many of our new oarsmen to don the Red and Black and find out what this sport is really about! In addition to the race, this year the Foundation and Alumni Ed Baldry ('86 – '88) will be hosting a brunch and christening ceremony for the Pocock 8+ that was purchased just before COVID. The family of the boat's namesake – CWO4 George Louis Gadsden – will be in attendance.
Thought of joining the 1925 Club? Now is the time!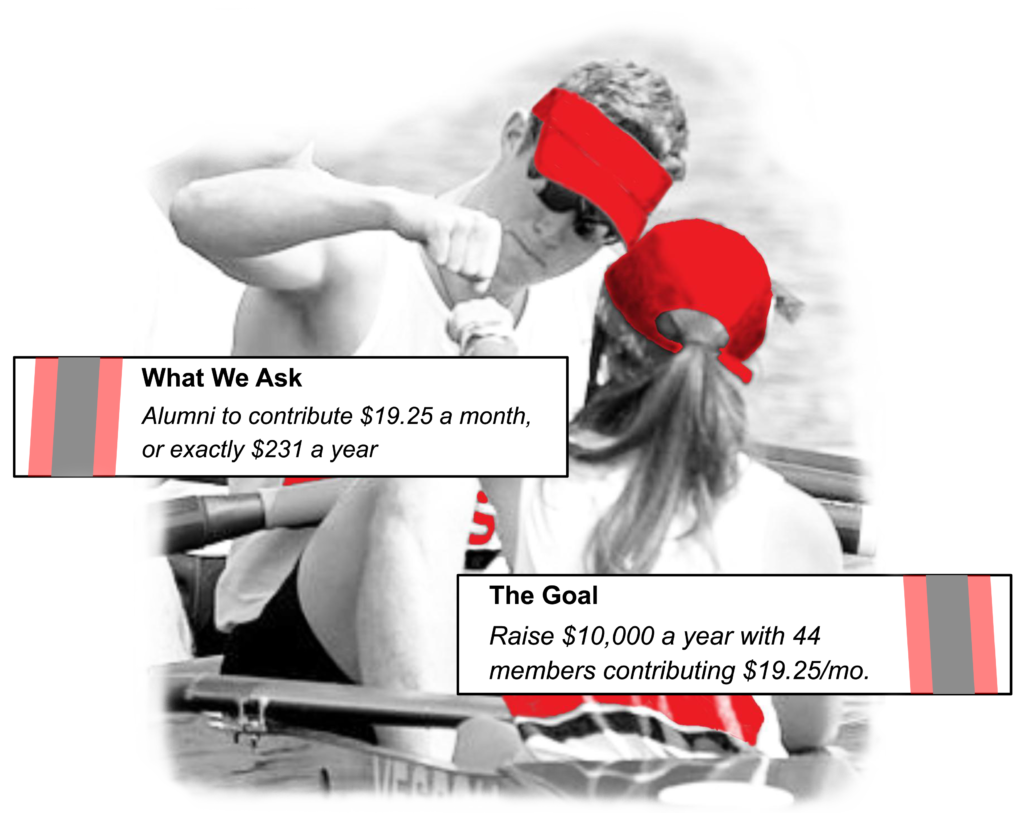 Over the last month and a half we've seen a nice bump in people joining the 1925 Club, and the best news is that two of them decided that $19.25 a month wasn't quite their speed, so they kicked it up to $100 a month! We're now consistently receiving $500 a month in donations from just our recurring $1925 club donors! In addition to the monthly donors, we received individual donations totalling another $1,200 in the last month.
Recurring donations help the Foundation plan consistent strategies for helping the program. Things like establishing a healthy boat rotation schedule without needing to raise all of the funds in one shot; contributing annually to coaching, equipment maintenance, and big events; and eventually establishing a long-term fund that can support the team into the future.
Please consider joining your fellow alumni by joining the 1925 Club today!
Schedule of Events: 2021-2022 Season
COVID has forced us to place the tentative "TBD" label in front of many of our events this year, but we are optimistic that we will finally be able to gather together in groups again soon. Keep an eye open for more details as we will be finalizing many of these events in the near future.
Alumni Events
| | |
| --- | --- |
| Date | Event |
| November 13, 2021 | Fall Alumni Row |
| November 14, 2021 | Boat Christening |
| February 12, 2022 | (TBD) Golf Tournament |
| March 25, 2022 | (TBD) Crew Classic Banquet |
| March 27, 2022 | H. Del Beekley Annual Meeting |
Team Racing Schedule
| | | |
| --- | --- | --- |
| Date | Event | Location |
| November 14, 2021 | San Diego Fall Classic | Mission Bay, San Diego CA |
| February 19, 2022 | Gruenberg Cup | TBD |
| March 5, 2022 | Cal Challenge Cup | Newport Harbor, Newport CA |
| March 12, 2022 | Newport Regatta | Newport Harbor, Newport CA |
| March 26-27, 2022 | San Diego Crew Classic | Mission Bay, San Diego CA |
| March 30-April 1, 2022 | WIRA Regional Championships | Sacramento, CA |